We Provide Best Electrician in Ringwood to Ensure Effective Fault Finding & Repair
In case your electric power has gone out due to some known fault, or there is an emergency, we are fully capable of providing all the necessary assistance required at that moment. Such electric faults should never be taken lightly and it is strictly recommended that you call a specialist electrician in Ringwood otherwise your problem may persist after some time.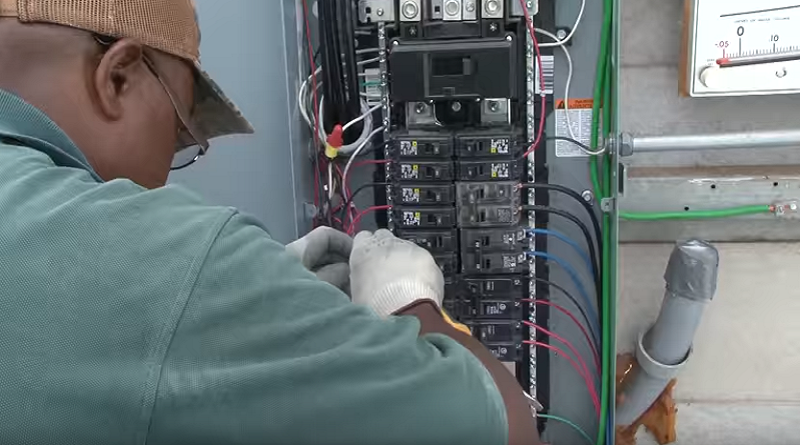 Why Need an Expert?
People often ask that why should they call an expert electrician hen the same task can be carried out by a handyman? Well, the answer is quite simple, a layman with minimum knowhow may get the problem even worse, and thus you will have to spend even more money and time on the same electric replacement in the near future.  In most cases, even the slightest electric problems are due to complex faults at the end that require particular skills to find and repair. Thus, you may rely on us for a top-quality professional service when you need to hire an electrical installer. We make sure your safety and security and well-being and take all measures to make your properties safe and risk-free from any electrical issues. We are well aware of the effect even a slight electric issue can have on a residential or business setup turning it into a complete blackout. If it is not remedied immediately your whole life can be paralysed. That is the reason why we have fully dependable electrical contractors at ACME Electricals to help you in case of any emergency that may befall all of a sudden. Our expert
electrician in Ringwood
will show up at your doorstep as soon as you call us.
Why Choose Us
Our objective as well as the end goal is to gear up our consumers with a one-of-a-kind mix of routine service options and also the highest possible benchmarks of emergency consumer support. We are a family-owned company with an experience of over 18 years, ever since we are discovering and learning consistently. Throughout and also straight after any type of service, cleanliness is our major concern as if your building is our very own place. We make it neat and clean as we had found it at the time of repair. Moreover, we are well aware of the fact that your time and money both are equally precious. Our expert service providers will exceptionally value your time by completing their work as rapidly as they can. Our electrical contractors work according to the very best safety and security standards. To guarantee your safety, our company is registered with energy secure Victoria: REC 28171
Book Us Now
Whether you want to call us for emergency service or have a concern regarding our commercial and domestic solutions, just give us a call, we will furnish you with all the information you need. All you have to do is to dial
0410 408 959
or drop-down an e-mail at
nickd@acmeelectrical.com.au
.