Hire Our Electrician in Doncaster for Emergency Electrical Repair & Maintenance
An electrical emergency can befall you any time, it will always be an unexpected incident and the other moment your property will be in total darkness or your appliances would not be working at all. But you need not worry at all, at ACME Electrical, we provide you with many emergency domestic and business electric solutions at affordable pricing.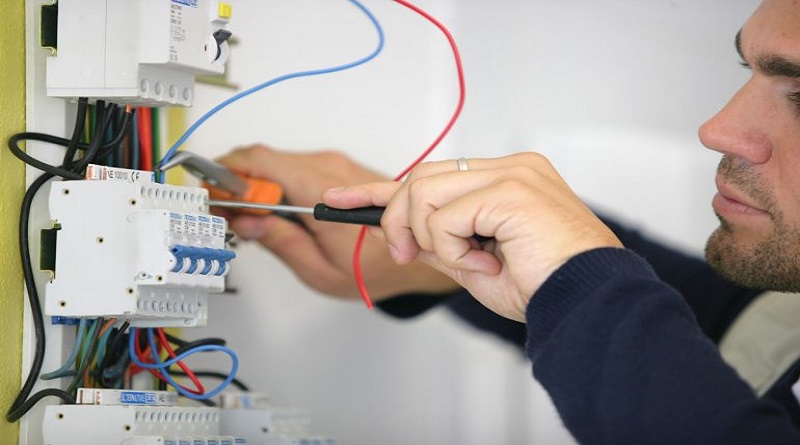 Once you hire our 
electrician in Doncaster
, you will surely be satisfied with his professionalism and reliability. We are at your service for all the emergency problems 24/7.
Authentic and Trustworthy Services
Authenticity is almost everyone's topmost concern when hiring an electrical contractor. At ACME Electrical, we also prefer to gain the ultimate trust of our customers no matter they hire us for a small job or vice versa. Being a registered and family-owned business, you can rest assured about the dependability of our services. Besides, we strive our best that all the repair and maintenance work you hire us for will be accomplished within the time frame and budget provided by you. Moreover, you can hire our highly competent crew for any electric appliance installation, routine maintenance, upkeep & repair, troubleshooting, fault detection and rewiring projects, etc. You can call our
electrician in Doncaster
for any electrical service listed on our website. Along with residential and commercial services we also provide industrial solutions at inexpensive pricing. Whether it is the installation of an AC, cost-effective LED lights or a fire alarm system we can offer you top-notch services at your doorstep with obligation free quote.
Why Select Us For Your Electric Setups?
Safety
: We never compromise on the safety and security of our consumers and their property. We avoid any kind of threats postured due to electric mistakes.
Experience: 
We have experience of over 18 years and have worked with a great number of residential and commercial clients.
Efficiency: 
We always have an affordable option for your electrical issues, regardless of the design or age of your setup.
Hassle-free service: 
Our crew of qualified and highly competent electrical contractors is fully capable to complete the assigned job in the most hassle-free manner with as much less interruption as likely when the work is carried out.
Registered Service: 
ACME Electrical is registered with energy safe Victoria: REC 28171
Domestic emergency electrical experts: 
When you call us for an emergency, we try our best to reach you as soon as possible. You can call us for emergencies 24/7. We take utmost satisfaction in diagnosing the source of the issue as rapidly as possible. After that, we take minimum time in resolving it. Our trained and friendly electricians know precisely just how to get your systems back to work with minimal disturbance.
Hire our services
To make sure the security of your home and family members never leave an electric issue unresolved. Feel free to get in touch with us through:
Phone
:
0410 408 959
.
Email
:
nickd@acmeelectrical.com.au
.
Po Box
: 2471 Templestowe Lower, VIC, 3107 REC: 28171 You can also hire us by filling the online form provided on our website.