Electrical Contractors in Melbourne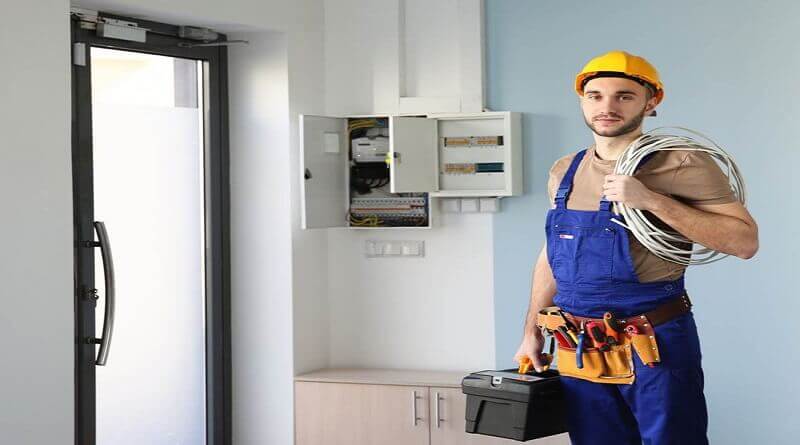 What Our Clients Saying
James Gagliardi
His team were very professional and a pleasure to deal with. From the initial phone call, to the callout to quote the job and then completing the job itself, I was very happy with the level of service and the quality of work provided. Thanks again for the help.
Sandra Morello
Hands down the best electrician I have ever used! Quality of work is excellent, Troy is fantastic and super considerate not to mess up your place when doing his work! Can't recommend him highly enough! 🙂
Bill Christophersen
I have found Him to be a very reliable, knowledgable and skilled technician, who has that all-important ability to think outside the square.
I am always very confident, with Troy on the job.
Lauren Sandars
Installed an alarm with access control that links into my cctv. I can now enter my front door or see whose their all from a push of a button. Highly recommend.
Roza Desta
Great service and price. Easy to deal with, will use again! Thanks guys.
Electrical Contractors in Melbourne
Facing an electrical crisis in the middle of the night? Worry no more and hire our renowned electrical Contractors in Melbourne at Acme Electrical at any time of the day to your aid. Trained under the leading names in the business, our electricians have gone through rigorous training, aimed at making them a premier pick for all electrical works in Melbourne.
Our specialists boast of extensive industry knowledge and experience, which is enough to assure you that your property is in safe hands. Whether you need installations or repairs, we are the people for you, so book your service today.
Electricians in Melbourne
At Acme Electrical, we are highly peculiar about your and our safety, and so our trained and skilled electricians in Melbourne follow all codes of safety when working at your property. The electrical contractors in Melbourne are well-versed with all sort of installations and repairs and employ the best industry practices to deliver satisfactory results.
Whether there's a short circuit or you are looking to upgrade your LED lighting systems, we have just the right people to execute your vision. Perfection to the point makes us a premier pick for electrical requirements throughout Melbourne. Browse our site to know more.
Why Choose Us for Electrical Services
Acme Electrical is a popular name all over Melbourne for electrical fittings, repairs and maintenance and has a reputation for delivering excellence at affordable prices. We are your best bet in the tough times for electrical assistance, and we spare no efforts in solving your issue with minimum hassle.
Whether you need fuse fitting for your residential property or have a more significant issue to solve in your commercial or industrial location, we will be happy to walk the extra mile for your contentment. With the use of best tools, we never back down from a challenge!